This past weekend we celebrated my son's 8th birthday. We had a small pool party, but I added a few touches here and there to make it seem more festive than our normal weekend bashes.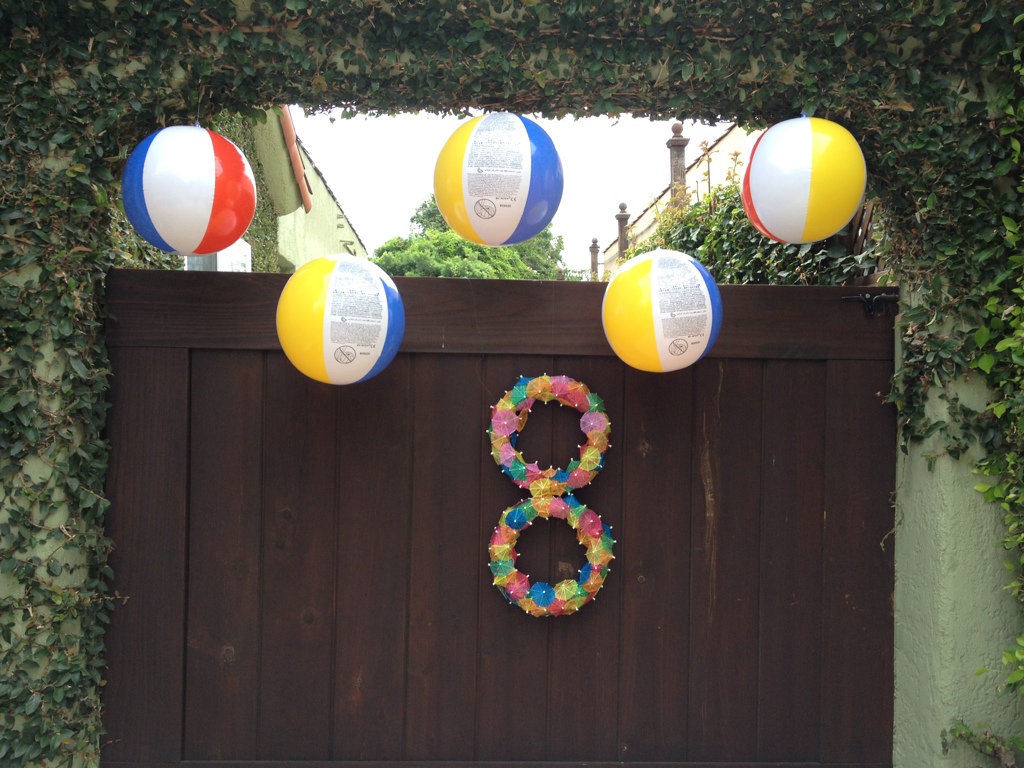 It started with beach balls hung over the gate and a super cool "8" I made out of stryafoam wreaths and paper drink umbrellas.

I created a beach/summer themed table-scape complete with nutter-butter flip-flops and snacks in a sand pail.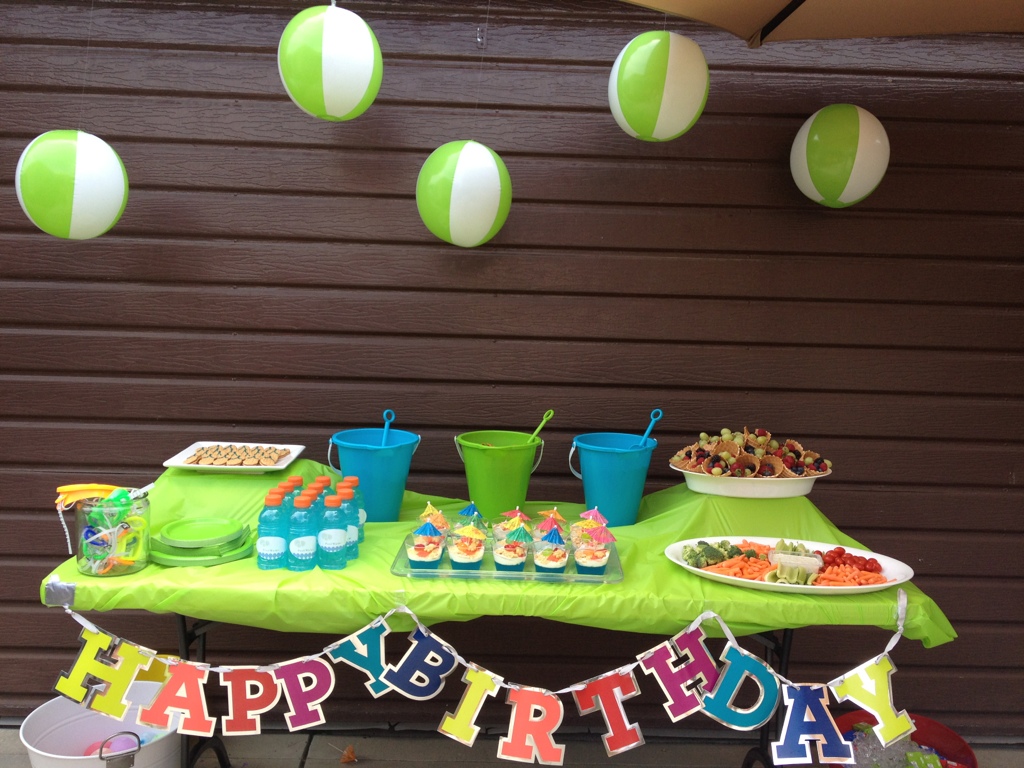 I also put lots of fresh Sumer fruit in waffle cones to make them more appealing to the kids, especially the younger siblings that came along.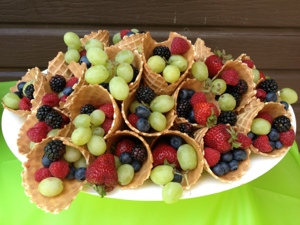 I took the label off of some light blue colored Gatorade and printed new labels for the refreshing "pool water".


But the kids' favorite snack on the table was absolutely the "sun bathing bears".

It's was simply blue jello that I mixed in a large pitcher and then carefully poured into clear plastic cups, filling them about 1/3 of the way up. Then I put them all on a cookie sheet that I lined with a dish towel so they didn't slide, and put them in the fridge for a few hours. Right before I was ready to serve them I finished it all up with a layer of thick whipped cream (Or you can use cool whip. I'm not a fan of all those chemicals, but it will hold up a little better.) I topped the cream with a fine crumble of graham crackers and laid out a "towel" of fruit strip (or you can cut a fruit roll-up into a strip). I laid a teddy graham bear on the towel and gave him a drink umbrella for some shade and a gummy life saver to play with. They're adorable!


Instead of birthday cake my little guy wanted his signature doughnut cake. He loves doughnuts but his birthday is just about the only day of the year he gets them. So he really gets them!

The kids had a great time swimming and playing on the waterslide. And later on we had my son's favorite real food. Organic bean burritos from Sharkeys!
I had a great time creating all the fun decorations and the kids ha a great time eating them. That makes it a success in my book!
c